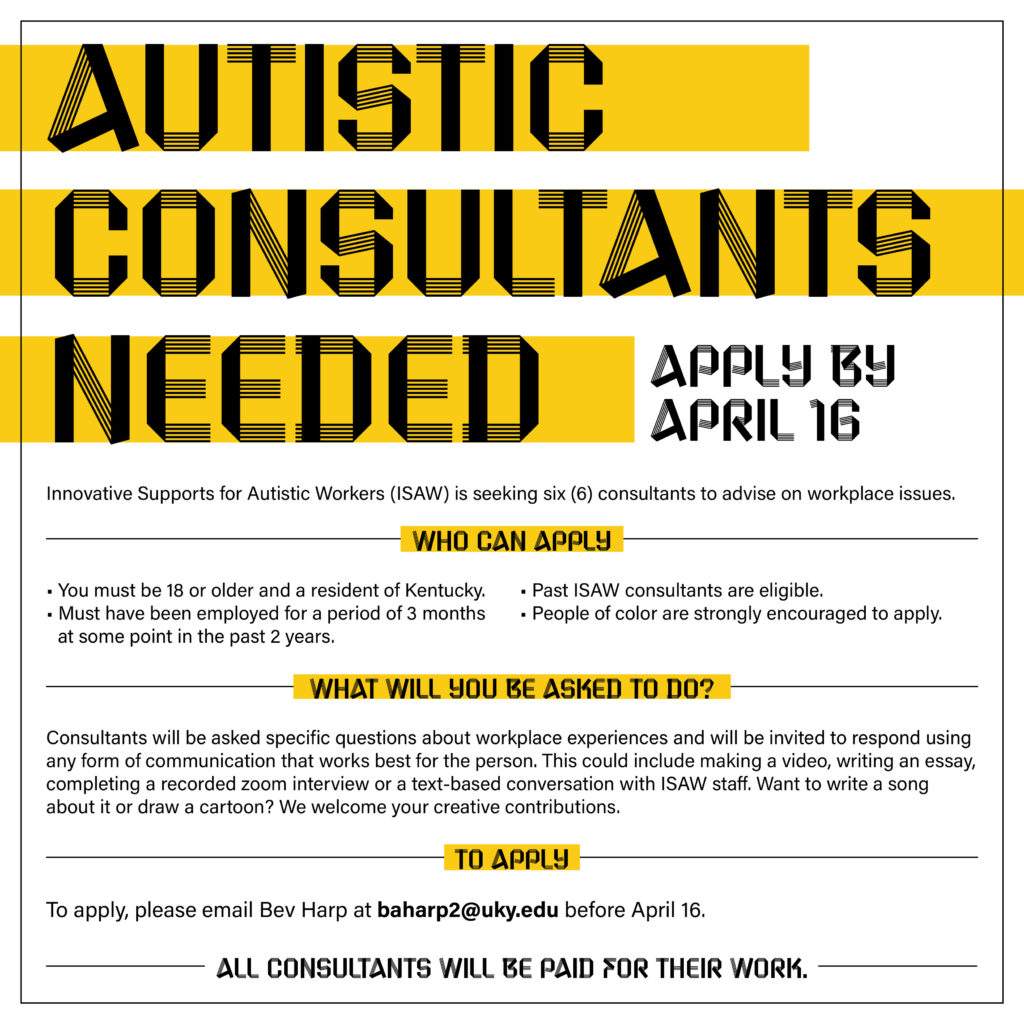 Innovative Supports for Autistic Workers (ISAW) is seeking six (6) consultants to advise on workplace issues. 
Who can apply: You must be 18 or older and a resident of Kentucky. Must have been employed for a period of 3 months at some point in the past 2 years. Past ISAW consultants are eligible. People of color are strongly encouraged to apply.
What will you be asked to do: Consultants will be asked specific questions about workplace experiences and will be invited to respond using any form of communication that works best for the person. This could include making a video, writing an essay, completing a recorded zoom interview or a text-based conversation with ISAW staff. Want to write a song about it or draw a cartoon? We welcome your creative contributions. 
All consultants will be paid for their work.
To apply, please email Bev Harp at baharp2@uky.edu before April 16.