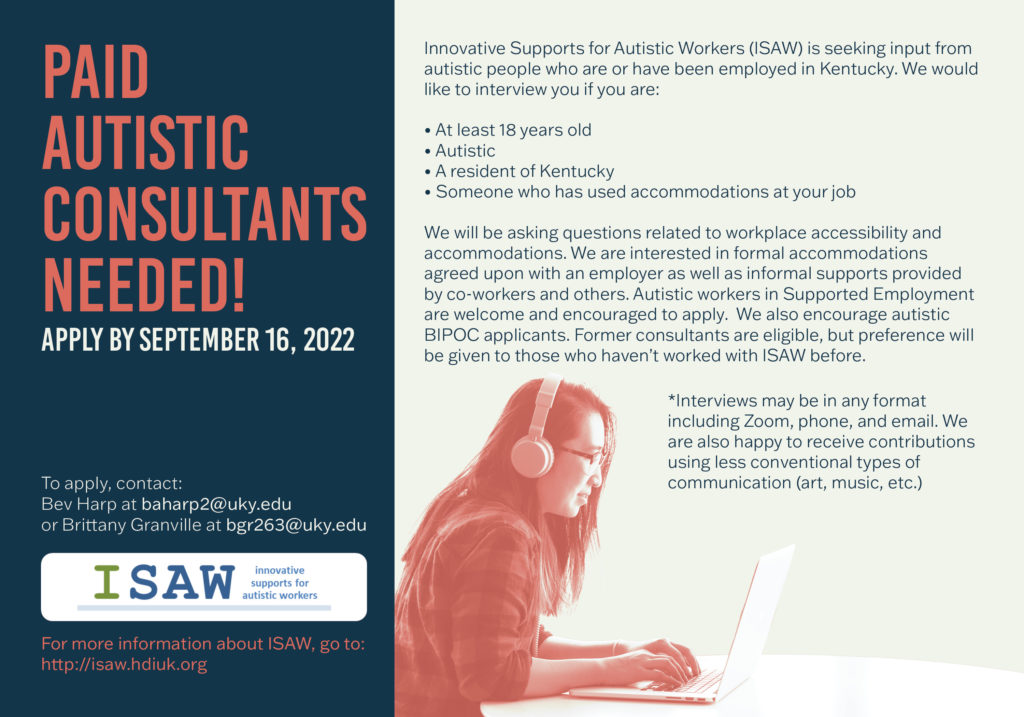 Paid Autistic Consultants Needed
Apply by September 16, 2022
Innovative Supports for Autistic Workers (ISAW) is seeking input from autistic people who are or have been employed in Kentucky. We would like to interview you if you are:
At least 18 years old
Autistic
A resident of Kentucky
Someone who has used accommodations at your job

We will be asking questions related to workplace accessibility and accommodations. We are interested in formal accommodations agreed upon with an employer as well as informal supports provided by co-workers and others. Autistic workers in Supported Employment are welcome and encouraged to apply. We also encourage autistic BIPOC applicants. Former consultants are eligible, but preference will be given to those who haven't worked with ISAW before.
*Interviews may be in any format including Zoom, phone, and email. We are also happy to receive contributions using less conventional types of communication (art, music, etc.)
To apply, contact:
Bev Harp at baharp2@uky.edu
or Brittany Granville at bgr263@uky.edu